Pornhub's 2016 Year in Review – Pornhub Insights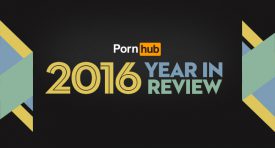 It may have seemed like 2016 was never going to end, but here we are at the beginning of what we're hoping will be a happy and healthy 2017.

Overall it's been a pretty steady ride, but boy are we excited to kick off a new chapter!

We've had a great year at Pornhub, and our Insights blog has delivered tons of awesome data over the course of 2016.